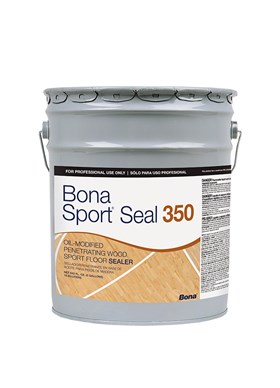 Bona Sport Seal 350 Sealer
Low VOC, oil-modified sealer for use over newly sanded sport and all-purpose hardwood floors.
Formulated for use with Bona Sport Poly 350. Seals the wood, providing a build layer and prevents the finish from penetrating. Specially formulated to meet all federal and state clean air quality standards.
Key Benefits
Formulated for use with Bona Sport Poly 350
Oil-modified polyurethane sport floor sealer
Seals the wood, providing a build layer and prevents the finish from penetrating
For use over newly sanded sport floors