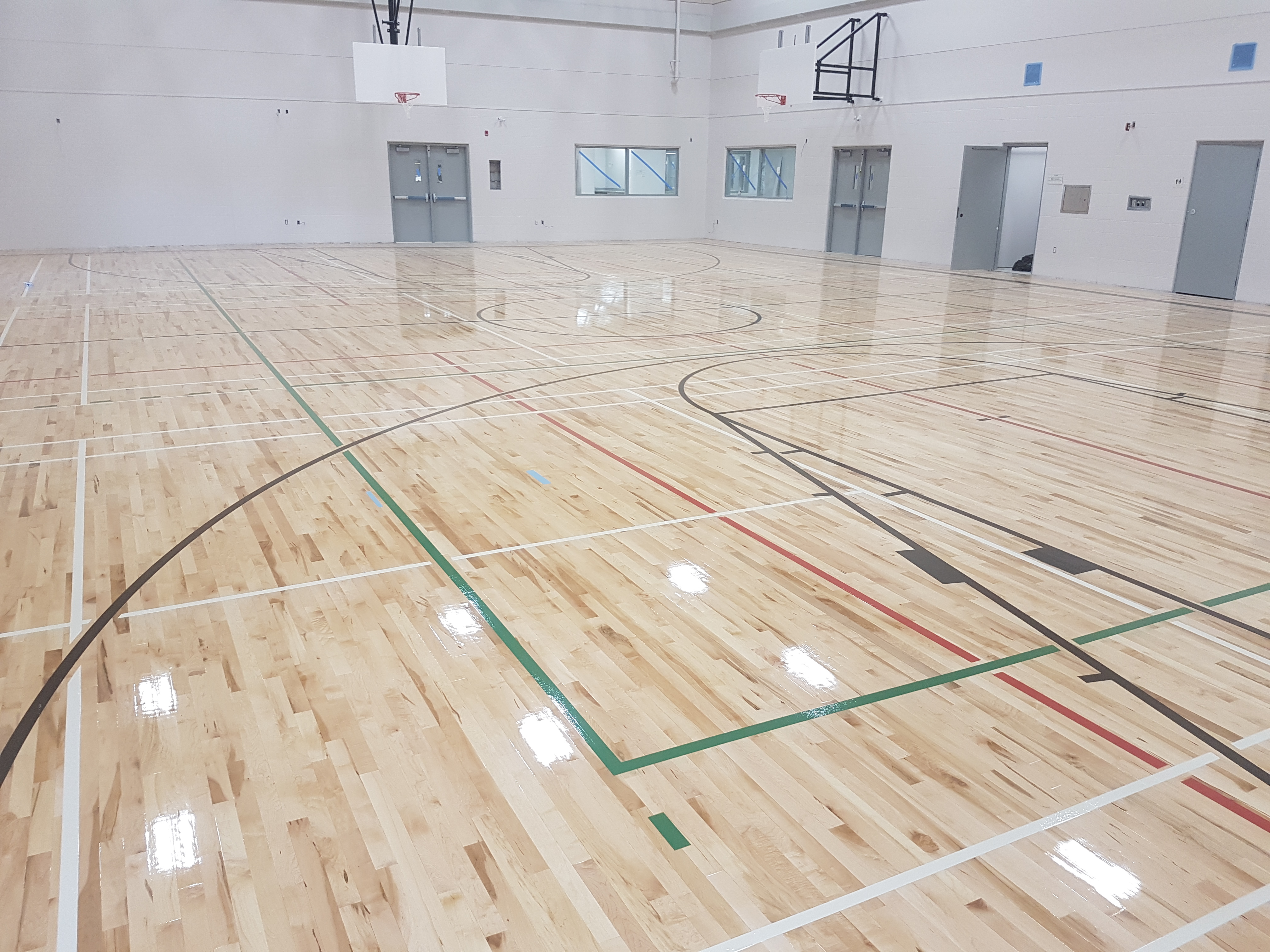 Kings Heights & Coopers Crossing
Check out a recent resilient wood flooring system installation we did for two new schools out in Airdrie, Alberta.
To complete both of these gymnasiums, we supplied and installed of over 12,353 sq ft of 2nd and better graded Northern Hard Maple flooring, aluminum thresholds and vented base. We then hand painted the gym lines and applied several coats of water based sealer and finish to give the floors that perfect shine!