Basketball, College & Universities, Dance Studio, Elementary School, Fitness Studio, Futsol/Soccer, Gymnasium & Fieldhouse, Handball, Pickleball, Tennis, Volleyball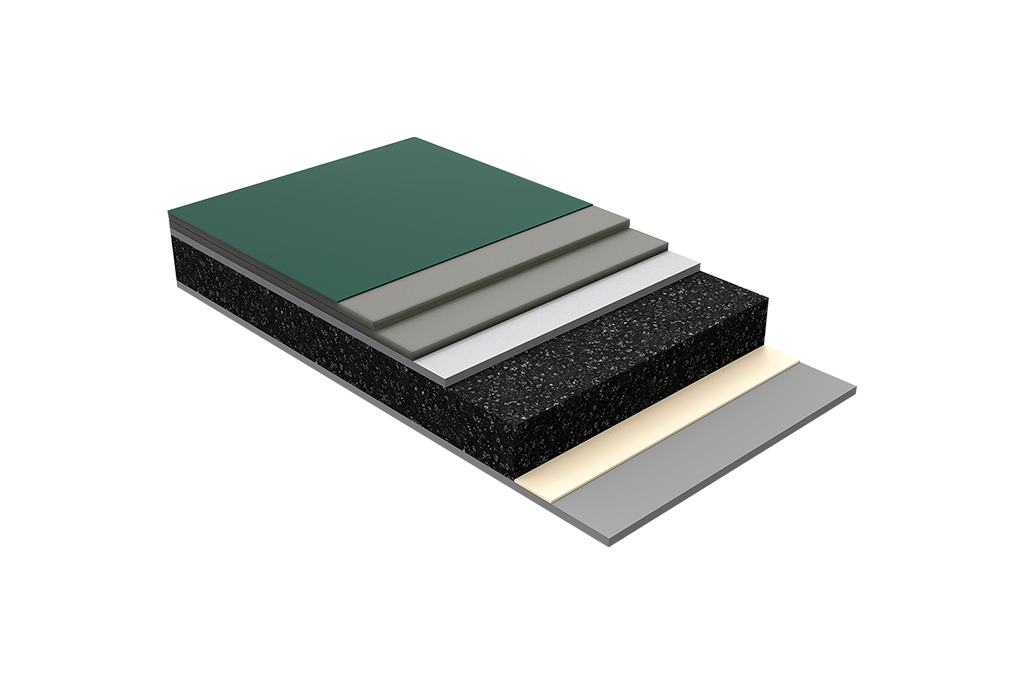 DYNAPOINT 9+2
Dynapoint 9+2 poured polyurethane sports flooring system is constructed with a 9mm recycled base pad, and 2mm polyurethane top coat.  This synthetic system has excellent cushioned, point elastic properties, giving  users superior comfort and versatility.
System Summary
Ideal Multipurpose surface for school and college Use
Accepts Heavy Loads
Fully DIN/ASTM Tested
Excellent Ball Bounce, Ball Roll and Force Reduction
Seamless, Re-coatable Surface for Low Maintenance
LEED Credits Available
Surface Colours
Game Line Colours
Dynapoint Poured Polyurethane Sports Flooring Projects
We've installed quite a few quite a few sports floors over the years. From school gymnasiums and running tracks, to weight training rooms and dance studios, we've done it. Check out our project gallery to view some of our amazing wood and resilient athletic flooring installations.