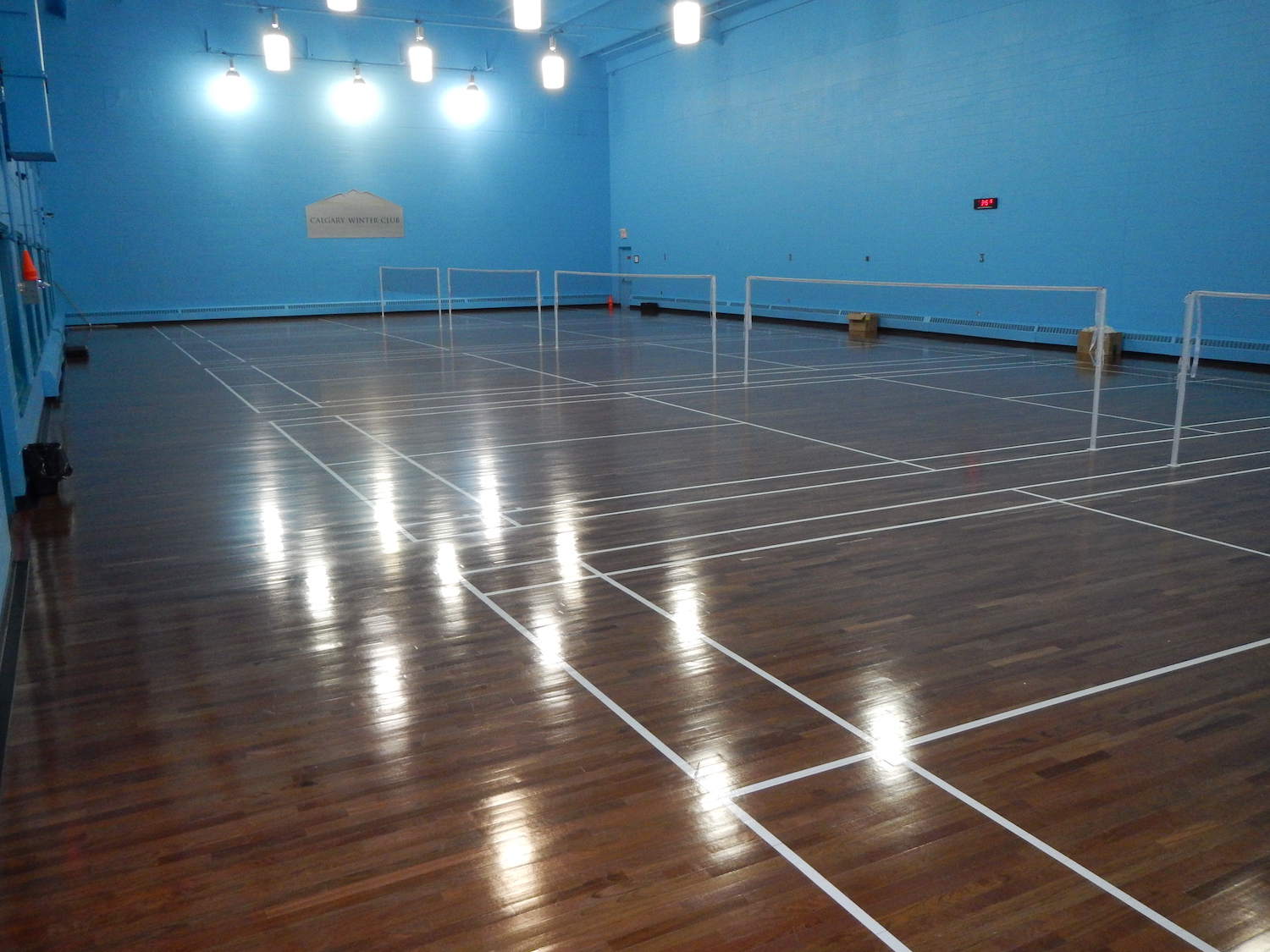 Calgary Winter Club
Caliber Sport is proud to have been a key supplier for the 2012 expansion / renovation at the Calgary Winter Club. Caliber Sport was selected to supply the following:
Over 15,000 sq ft of Hardwood flooring in the Badminton & Multipurpose gyms, Studio & Double Squash Court.
18,400 sq ft of custom designed DynaColor Rubber flooring in the new fitness, weight & spinning areas.
7000 sq ft of prefabricated spike proof Dynapoint RB on the 3rd floor running track.
1500 sq ft of Dynapoint 9+2 in the Zen Studio hot yoga area.
1200 sq ft of Wood grain vinyl flooring in the 3rd floor yoga/pilates studio.
Complete construction of a North American Double squash court including Fiberesin wall panel, tempered glass back wall, wood flooring and all out of play red lines and telltales.