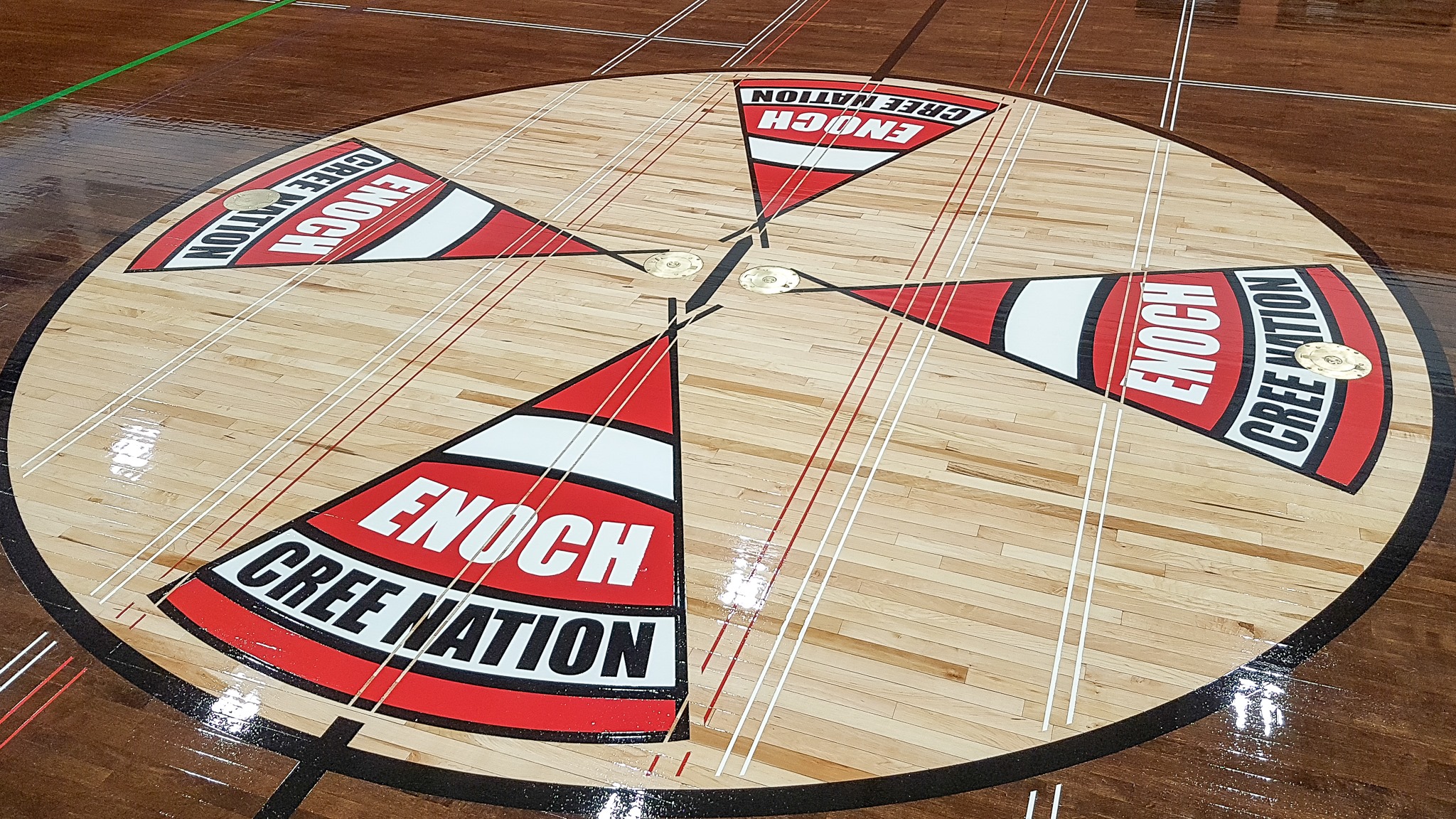 Enoch Cree Nation School
This 6,990 sq.ft. gymnasium at the Enoch Cree Nation School features Action Floor Systems ProAction Flex Maple Sports Floor and AirRide® Floor Cover Protector installation.
The floating resilient system provides users with a system that has uniform performance, ball response and superior shock absorption. While the Bona US Professional LEED certified finish and contrasting stains in Natural, Bark and Jacobean give a stylish pop of glossy color.